The Modern Optical Experience
Discover Tucson's premier line of fashionable, quality glasses frames including European styles with a variety of selections at all price points for the whole family.
Glasses are truly an accessory of expression, personality and style! Our opticians make choosing your eyewear a unique experience in fashion, function and design. Drop by today to find your new favourite frame.
Children's Eyewear
A child's first pair of glasses can often be a tough transition for them. We are here to help them find a pair they can be confident in wearing, maybe even excited about. Our opticians ensure they are comfortable and safe, from names like Dilli Dalli and Miraflex. We use only impact resistant lenses in our children's eyewear to prevent injury. Ask us about scratch resistant coatings for lenses that go the extra mile for your child.
We are specialists in helping children find the glasses they will be confident and even excited to wear every day. We will ensure they are comfortable and safe, using only impact resistant lenses in our children's eyewear to protect their precious eyes and scratch resistant coatings for lenses that go the extra mile for your child.
Fashion and Function
Among our vast array of versatile eyewear and lens designs, we can accommodate each and every visual task. From our smooth progressives with the latest digital technology to "office" lenses made for meetings and computer use, we offer solutions for life's many situations. Our expert opticians can fill your prescription in most safety lenses for work or specialty frames that provide the best protection possible for hobbies and sports.
Originally from Spain and Sweden, the owners of AVC bring a distinctly modern, European touch to our optical. With influences from the centers of fashion abroad, we carry a spectrum of the latest lines and materials. From the light and durable Silhouette, to bold and fun or business professional, we have the look to suit.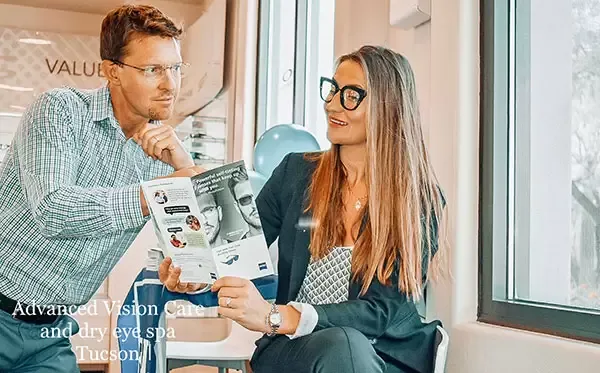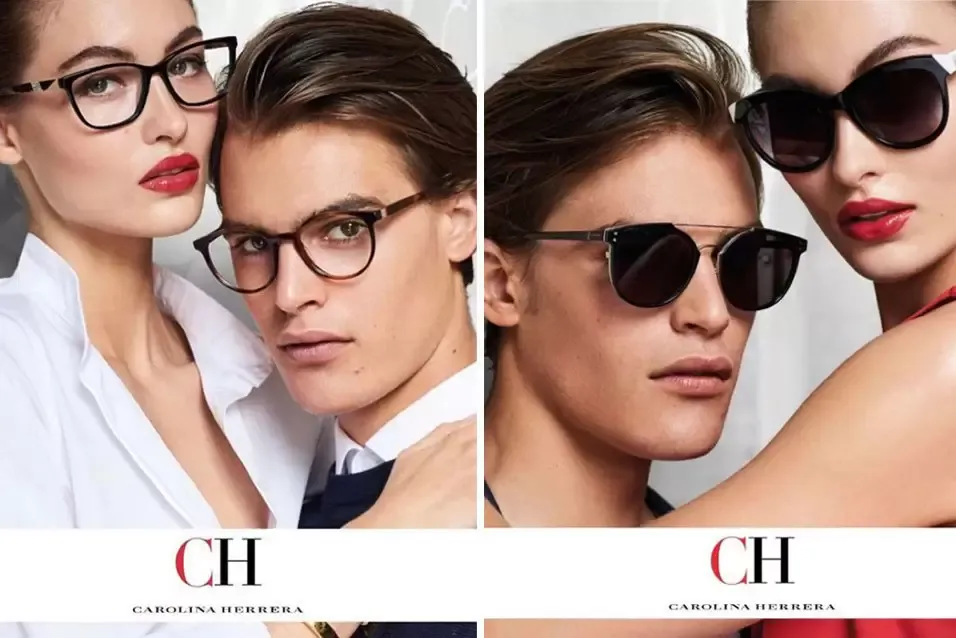 Protection for Fun, Sun and Sport in Tucson
From the blazing sun to occupational hazards and sports, AVC has the right frame to protect and shield your eyes for every occasion. Discover our modern dispensary and see what our expert opticians have in store for you.
We live in a wonderfully bright and warm climate, but it can also do us harm without the right protection. Sunglasses are more than just stylish, they may be our only defense against damaging UV rays that can contribute to wrinkles, retinal melanomas, early cataracts and macular degeneration. Our collection of Oakley, Nike, Carrera, Gucci, Versace and Rayban among others, includes stunning sunwear to look your best while ensuring your eyes are protected. For the most practical solution ask our opticians about transitions, which automatically get dark in under a minute and become totally clear indoors in a snap. We carry driving glasses that even darken behind the wheel.
Whether you're pulling weeds or working in construction, your eyes need protection from potential harm. Occupational hazards can be projectiles, chemicals, or dust, so it's crucial to protect yourself with rugged eyewear that fits comfortably with the rest of your gear. We carry the best names in safety.
Our region is a haven for outdoor activities from swimming, skiing, and hiking to tennis or cycling. Each activity may put a different demand on your eyes and glasses. For example, cycling shades should be properly ventilated to avoid fogging and fit well under a helmet. For hiking the frames could be larger for more solar coverage and polarized to reduce glare. A blue tint in tennis shades can help highlight a yellow tennis ball. No matter your activity of choice, it's wise to invest in UV protective eyewear that can keep your eyes free from the elements.
On The Road and At Work
Those with prescriptions are not the only individuals who can benefit from glasses. Consider investing in Drivewear, glare-free transition lenses designed for driving, overcast weather and double as sunglasses. Or choose lenses with a blue light filter to protect you from the negative effects of blue light emitted by digital devices. Talk to our opticians to find out if there is a non-prescription lens to enhance your lifestyle.